April 4: 2pac Sentenced to 120 Days In Jail. (1996)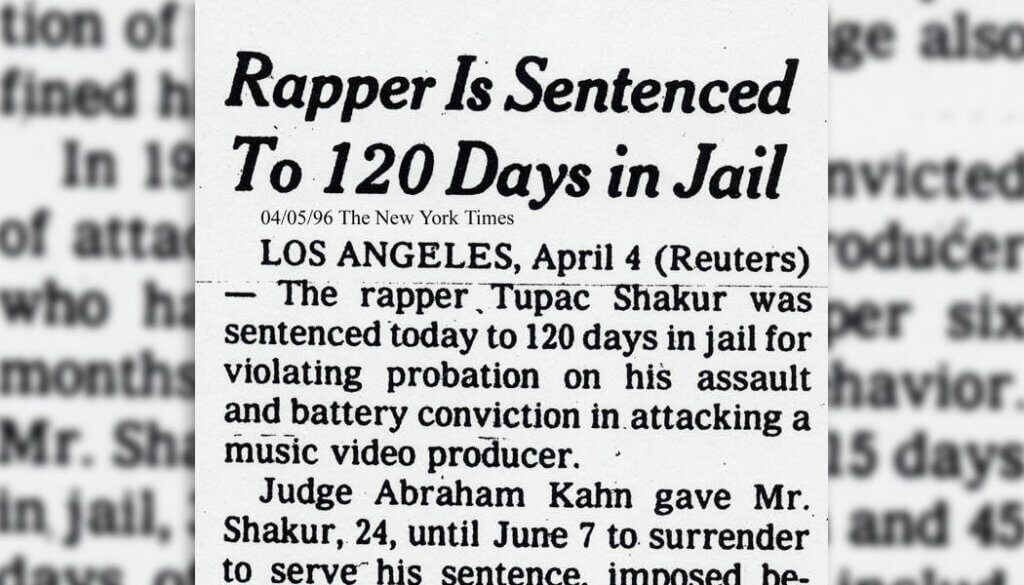 April 4, 1996 – On This Date In Hip-Hop, 2pac was sentenced to 120 day in jail for violating his probation stemming from his beatdown of one of the Hughes brothers.
Pac's probation was violated because he failed to do the mandated 15 days of freeway cleanup. He was originally sentenced to 15 days of jail, 30 months of probation and 45 days of community service that included the freeway duty.
RIP 2pac