Raekwon x Ghostface Killa – "We Ain't Came To Lose"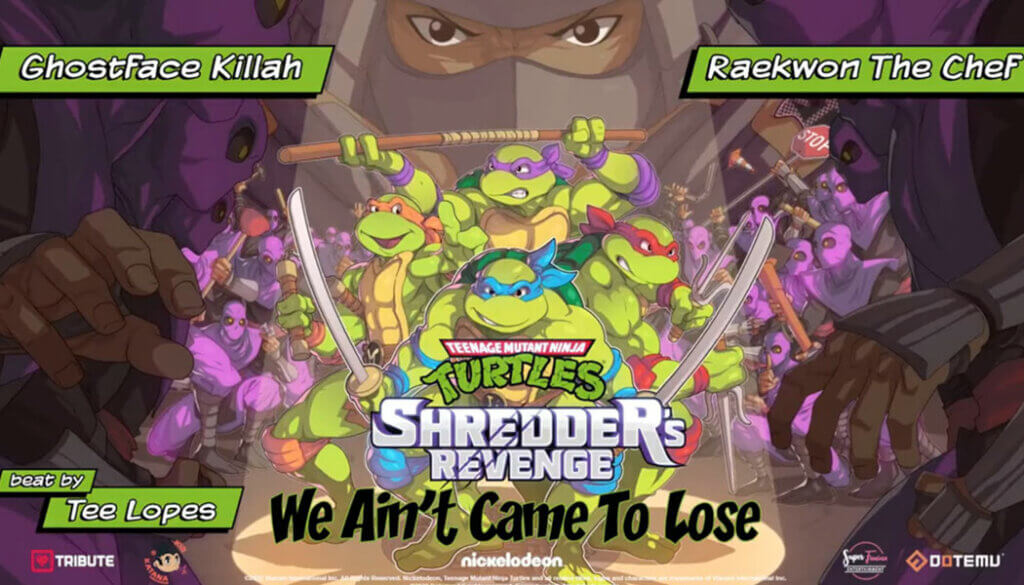 June 14, 2022 – On This Date In Hip-Hop, Yoooo The Teenage Mutant Ninja Turtles are back – in video(#bloodblockedme) form. Shredder's Revenge will be dropping June 16th for the XBox, Playstation and Nintendo Switch. What's really dope is that it will come with its on soundtrack. Remember those?!
Raekwon and Ghostface Killah take on the POV of Shredder and the Turtles in "We Ain't Came To Lose". The digital edition of the OST will be available on June 16th as well. There are also Limited and Standard edition Vinyls for purchase at kidkatana.com.