Sept. 1: VIBE Magazine Starts East vs. West War? (1996)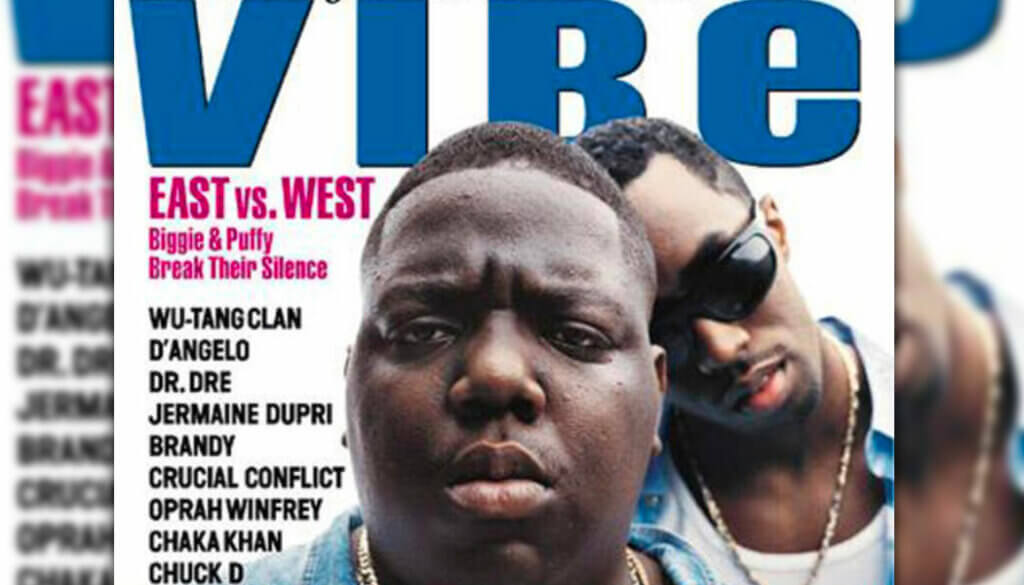 September 1, 1996 – On This Date In Hip-Hop, you really would have had to been there. The year is 1996. If internet existed, real niggas didn't have it. Cell phones were for the ballers and print media was preetty much how you got the scoop. And boy oh boy did VIBE Magazine have the scoop: Biggie and Puff's first words on record since 2pac dropped Hit Em Up. 👀
According to Complex, the original editors wanted the coverline to be: Where's the Beef? Big and Puff Kill That East West Noise. The headline that the Editor in Chief chose for the cover story: East Vs. West Biggie and Puffy Break Their Silence. Now, was VIBE just documenting an ongoing cold war or fanning flames that would ultimately lead to murder?
For me, the "war" was already on. Let us not forget Westside Connection's anti-East sentiment all over their debut album Bow Down which was released just a month after the magazine. The single "Bow Down" was released before the article even dropped.
VIBE was just out there clout chasing and may have ended up with blood on their hands. Just how much…? The world may never know.