May 29: We're All In The Same Gang Is Released. (1990)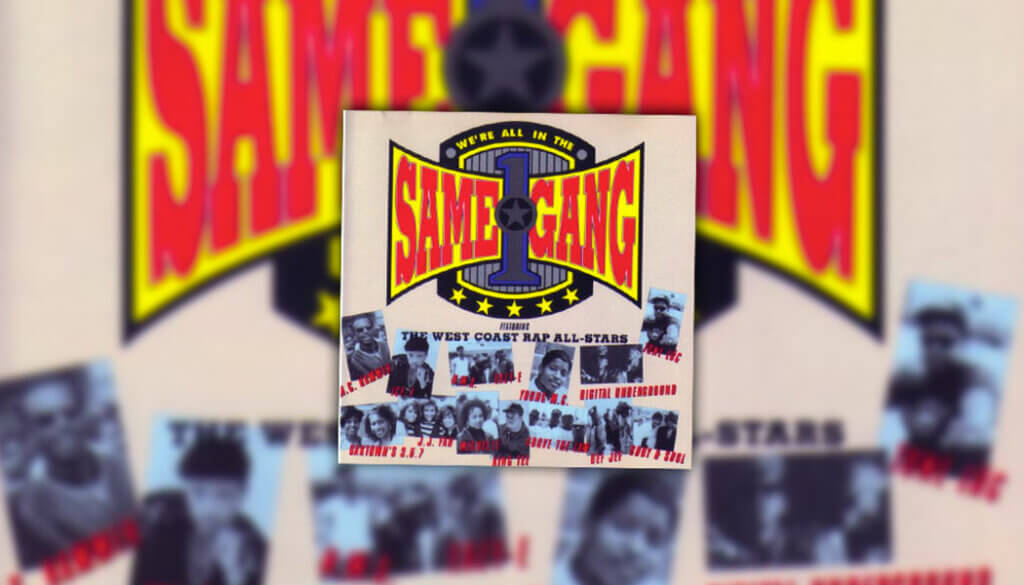 May 29, 1990 – On This Date In Hip-Hop, The West Coast Rap All-Stars released their GRAMMY nominated "We're All In The Same Gang". This song and video came out at a key time for Los Angeles.
LA had just set a record for Gang Related killings the year prior. Stepping up like real role models should: King T , Body And Soul, Def Jef, Michel le, Tone Loc, Above The Law , Ice-T, Dr Dre, MC Ren, Eazy-E (RIP) JJ Fad, Young MC, Money B, Shock G (RIP), Oaktowns 357 and MC Hammer created this Stop The Violence anthem for the streets.
…..
GEM: Comments will make your wallet fat. 🤑