January 26: Kendrick Lamar "Robbed" In Los Angeles. (2014)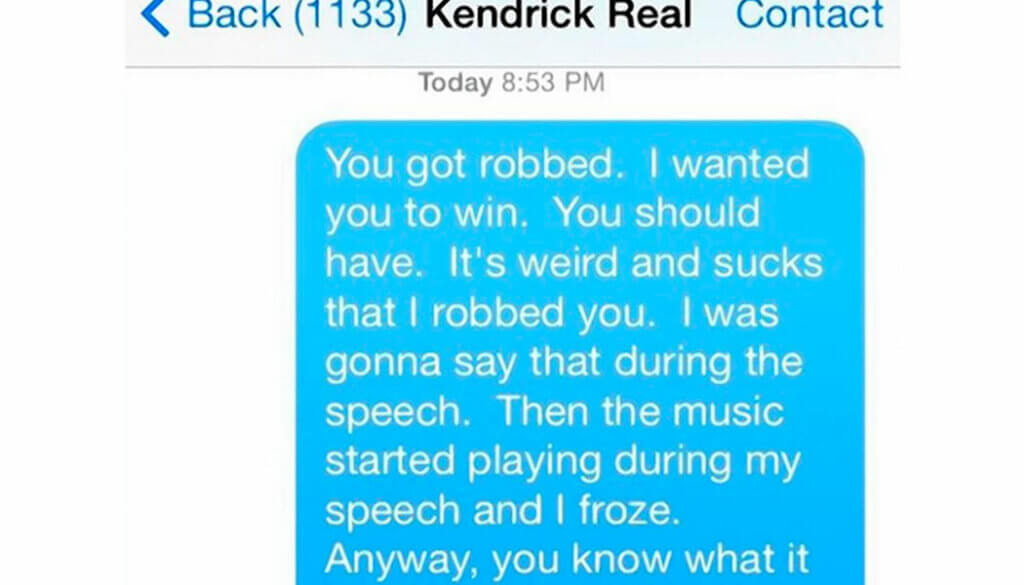 ---
January 26, 2014 – On This Date In Hip-Hop, KendrickLamar got robbed for the Best Rap album Grammy at the Staples Center in Los Angeles. His Good Kid MAAD City lost to Macklemore's #iDontEvenKnowWhatTheFuckItsCalled.
Macklemore would walk away with 4 Grammys that year but had to keep it real with himself that GKMC was the superior album. He text K. Dot an apology:
You got robbed. I wanted you to win. You should have. It's weird and it sucks that I robbed you. I was gonna say that during the speech. Then the music started playing during my speech and I froze. Anyway you know what it is. Congrats on this year and your music

Macklemore to Kendrick via text
Kendrick has since won the Best Rap album GRAMMY for every album he's put out since.