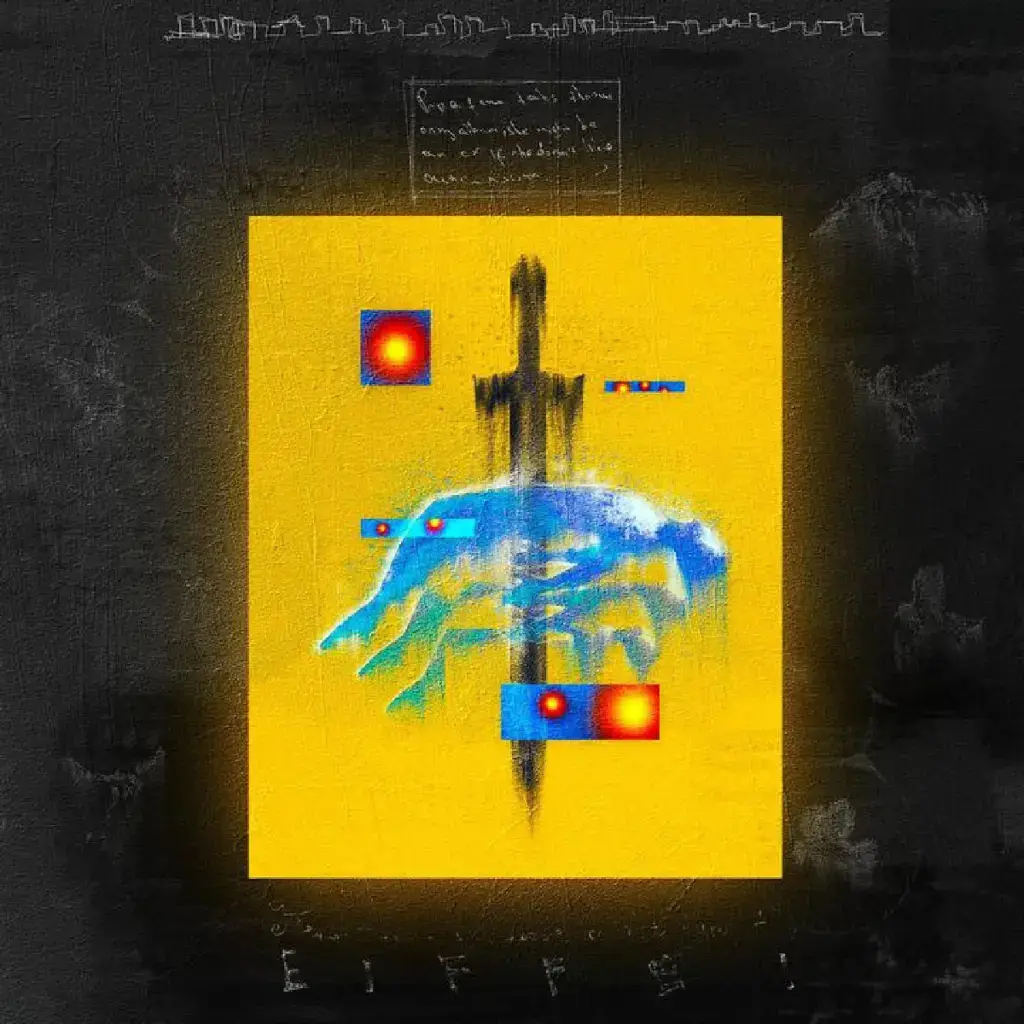 September 20, 2023 — One of the hardest things for an emerging artist to do is to define themselves with their debut album. With that being said, it seems fair to say that the pressure is compounded when you're the artist AND producer trying to capture an audience on the first listen.
With his self-produced debut album 3D3N, alternative Hip-Hip artist, STX, attempts to deliver not just a quality listen but a memorable experience. The album's intro track is seemingly a brief introduction to different person's that we'll hear from through out the album.
If after Genisis, you're confused as to which person is STX, the first half of the album will answer your question: He's all of them. But WHY?
A distrust in failed systems, a troubled childhood and a abusive friendship with drugs are all demons fighting their way to be equally heard. This is evident on songs like Facades and Songbird Cries.
Even though STX appears bewitched by his problems, we're introduced to an unbothered version of him via Let's Get Out where he soberly airs out his grievances with life.
If this album is be to consumed as an experience, the climax point is Tempests. The song could honestly serve as the album's title track because it basically sums up who he is and why he's that way. The transformation of his vocals illustrate how these events altered him.
Well, if STX can identify his demons why doesn't he do anything about them? On PerVerse, he self-admittedly refuse to cut ties with lots he'd like to hide.
But, for good reason. As the album closes with Role Credits, it is revealed to the audience that STX intends to use all the pain he described throughout the album to power his success.
---
From the opening bars of the album, STX was intent on delivering an experience. The advantage of self-producing his project is that he could create the sound to fit his narrative. The cinematic transitions, the switch ups, the sound panning, letting the beat breathe and the sequencing seemed intentional. For a self-produced and mixed project, the movie is there, and its a good one.
But (there's always a but), being the only cook in the kitchen can also have adverse effects as well. At some points in the album, specifically Facades, the vocals seemed overpowered by the production. For those of us who grew up on tape players, some of the vocal effects sound like when you press play halfway on a cassette. This is fine and even genius if each "voice" represented a specific demon – especially if its a recurring theme throughout the whole album.
I wonder if this is a themed album, will we hear the real STX on his future releases. After hearing "Let's Get Out", I hope the effects are a part of a creative direction more so than a crutch for an insecurity.
I'm looking forward to another release with a quality mix and master.