April 19: Suge Knight Was Born. (1965)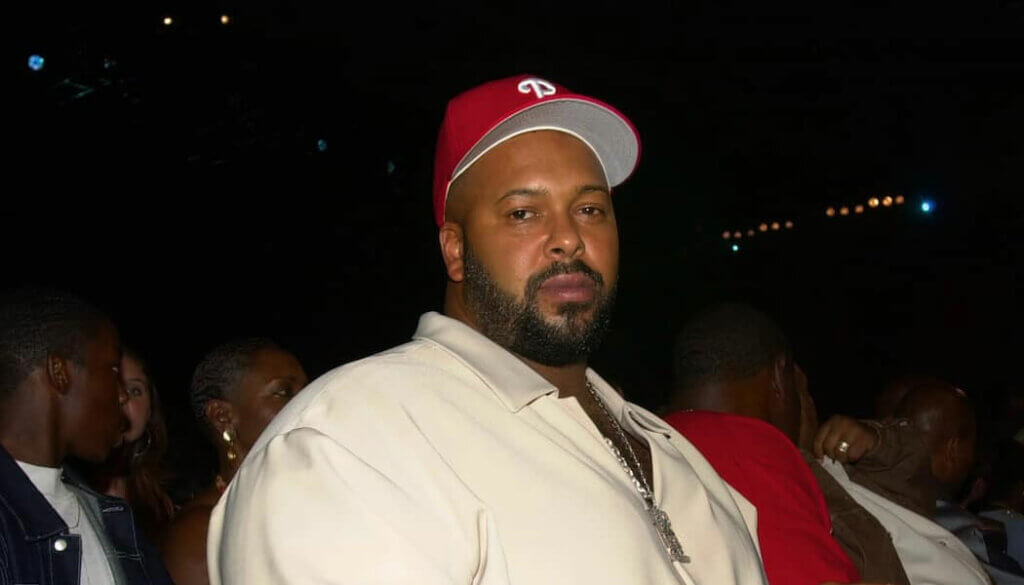 April 19, 1965 – On This Date In Hip-Hop, Marion "Suge" Knight Jr. was born in Bompton, Balifornia. Suge Knight would grow up to: (1) be known as Sugar Bear, (2) run track and play football, (3) attend UNLV, (4) play a couple games for the Los Angeles Rams, (5) become a concert promoter and bodyguard, (6) shake Vanilla Ice down for his Ice Ice Baby royalties, (7) sign DJ Quik and The DOC, (8) gangsta Dr. Dre from Eazy-E's Ruthless records, (9) found Death Row Records, (10) beef with Puffy, (11) affiliate with the MOB, (12) survive multiple shooting incidents, (13) get knocked the f*ck out by a barber outside of a club, (14) threaten to shoot me in a parking structure for taking pix of his camaro, (15) drive the BMW that 2pac was shot in, (16) invite artists to come to Death Row if they didn't want the executive producer "All in the Videos" and (17) be jailed for the hit and run murder of Terry Carter after a dispute in Compton.
Happy Birthday Suge!!